This post is all based on what works for my hair and what products actually help my hair stay smooth, soft and shiny. So, basically, about a year ago I dyed my hair from brown with red tints to bleach blonde by myself... This obviously went so wrong as I had no idea of what I was doing and I was left with blonde, yellow, red, ginger and about every colour of the rainbow in my hair. I was so upset and the following morning went to the hairdressers to see what I could do. I ended up getting it dyed fully ginger (to even it out)then brown on top as they said that if I bleached it again it would make my hair even worst condition. At the time I didn't really care that much about my hair as it was so long and I didn't see the need to grow it any faster than it was at the time. But the hair dye did not last that long and by August it had already gone so ginger. However, I figured that by dying my hair again, it would only make my hair go more split and dry and take twice as long to grow so since August I have been trying to grow my natural hair out. It's currently nearly at my chin so i'm halfway to natural hair and the following products and lifestyle changes have definately improved the quality of my hair and the speed that it grows.
Hair Care
There's a whole range of products which claim to grow your hair twice as fast but realistically they are not going to work. Also, I believe that you don't need to spend a whole ton of money in order to have good hair care products. My hair type is thick and non - oily so the following products are suited to my hair type. I hope that some of you find this useful as I know a lot of girls, like me, always wish that their hair was longer!
I have been using this on and off for about 3 months now. It is designed to target the roots directly and increase blood flow which will promote hair growth. It also gives the hair a lot more grip and helps to improve hair structure. I honestly can't say that it's made my hair grow overnight but it's definately improved the texture of my hair and has promoted hair growth. You can purchase these in drug stores or online (linked above). I would definately recommend that you try this out and I believe that this is what is keeping my hair growing continuously.
Whether your hair is damaged or technically flawless, using a shampoo for damaged hair will definately give your hair that extra boost for even healthier hair. I used this when I was trying to get the condition of my hair a lot healthier than it was and it definately helped to prevent split ends and dry hair.This is also available in different types which you choose on your hair type; for example, if your hairs normal and in good condition you would use the 'Normal' version of this shampoo.
These are supposed to be for blonde/grey hair shades to enhance and prevent the colour from fading but my hairdresser recommended that I purchase these. My hair is naturally brown with a few blonde highlights but as half of my hair is still unnatural, brown with ginger streaks, I was reccomended to get these as they apparently take the ginger tone down a little. I don't wash my hair everyday, i'll get onto this later in the post, so the results haven't been massive yet but I have only been using this for about a month so ... However, a more expensive version of these would most likely do the trick.
Honestly, I could swear by these. Not many people regularly use a hair mask and if i'm truthful, I have only started using one of these recently. This mask has definately made my hair tons softer and since using this I have definately received many more comments on how smooth and shiny my hair looks. I like to leave it on for 15 minutes after shampoo and conditioning with a bag over my hair to keep in the moisture before rinsing. I have thick hair and i've been using this once a week for about a month and still have some left so it's also long lasting.
Vitamins
Cod liver oil is definately worth taking. Many people don't enjoy fish and I know for a fact that I don't eat much of it at all so one of these a day definately makes up for it. This has honestly made my hair so much more shinier and keeps it growing. There are many expensive hair pills which claim to make your hair grow but a pot of these for around £3 do exactly the same and save you a whole ton of money. I wouldn't rely 100% on them but I can definately say that they have improved how fast my hair grows and the shininess.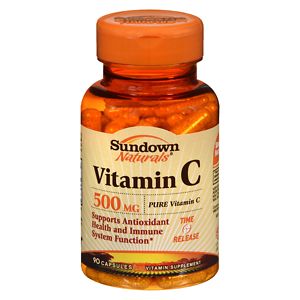 I also take one vitamin c capsule each day. I'm not going to comment on whether they have an impact on your hair as I definately believe that it's the cod liver pills which have done so but I added them in as I have been taking these for around a month now!
Other hair growth tips
The following tips are the ones which have definately had a positive impact on my hair's overall well being and strength.
DON'T USE HEAT
. Keep heat to a minimum, i'm being serious! I have the thickest hair which is a pain most of the time and i've managed to not use heat for over half a year so literally there is no reason why you can't. Split ends will no longer be a problem and there are loads of natural ways to make your hair curly / straighter. If you're trying to grow your hair fast then I would definately recommend cutting out heat until your hairs at the desired length.
Drink Water. Drinking water has so many benefits so drink as much as you can in order to have shiny flawless hair. It also benefits your skin so it's a win win situation.
Tie your hair up more. There are two reasons why I do this. Firstly, it minimizes split ends and if you don't tangle your hair while tying it up it is a ton better than leaving your hair down to get tangled! Also, I try to have my hair up for a few months so I can see the length increase. If you have your hair down oftenly, you are not going to see a change in your hair as it will be to gradual to tell so if you want to see how much it grows, just leave it up for a few months :)
DON'T BRUSH YOUR HAIR VISCOUSLY. Especially when it's wet! This is also a main cause of split ends! Tangle teezers are great and I use these on wet hair as well as they are super gentle!
Lastly, Get Trims. Getting trims of about an inch every two months will make your hair look much healthier and will get rid of split ends. Although haircuts are usually annoying as they obvs make your hair shorter, they are worth it in the long run to long healthy hair!
I hope this gave you some tips for your own hair journeys!
Leave a comment on your favourite hair products and your own tips, i'd love to hear them all!